Workers Compensation Attorney Canton Ohio
Even when you follow all workplace safety guidelines and exercise precaution, the fact is that injuries can happen in any workplace. This is why the Canton workers' compensation lawyers of the Marshall Grinder Debski Pitts Law Firm dedicate much of our practice, our time, and our energy to helping workers who were injured or became ill as a result of their job. We are determined to make sure employees and their families are taken care of when the unexpected occurs.
When this happens, workers need an attorney in their corner who will go to bat to get them the compensation they deserve. The Marshall Grinder Debski Pitts Law Firm wants to be your Canton workers' compensation lawyer because we strongly believe in fair compensation for injured workers. You can count on your MGDP workers' compensation attorney to be thorough in handling your case and passionate about your rights.
Canton Workers Compensation Lawyer: Your Neighbors at MGDP
Wherever you are in the process–whether you're wondering if you should file a workers' compensation claim or are facing a denial, an MGDP workers' compensation attorney in Canton Ohio can step in and assist you in getting the compensation to which you are entitled. We are your neighbors with the knowledge and skills to represent you in your case. We take the time to understand your case and how it has impacted your life. We take the time to answer all of your questions and explain your options.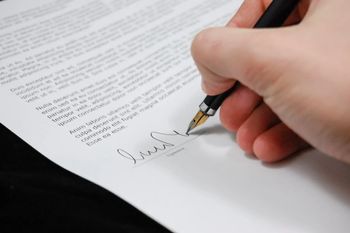 In addition to our conveniently located office on 30th St. NW in Canton, Marshall Grinder Debski Pitts also has offices in Akron, Ravenna, and Medina.
When Do I Need a Workers' Comp Attorney Canton?
Not every workers' compensation case requires the assistance of an attorney. A straightforward case that includes a fair and prompt response by your employer to a minor injury or illness would make hiring a lawyer unnecessary. Still, even in relatively simple cases, obtaining a consultation from an expert attorney never hurts. Your free consultation with MGDP will acquaint you with the laws pertaining to workers' comp, provide advice, and warn you of potential red flags. You might not need a workers' compensation lawyer if:
You missed little or no work due to your injury or illness.
Your injury is minor, such as a cut that requires just a few stitches.
You have no pre-existing conditions that affected the part of your body injured on the job.
Your employer does not contest that claim.
However, more complicated claims or a denial of a legitimate claim require the counsel of a proven, experienced workers' compensation attorney in Canton Ohio. Some red flags include:
Denial of your workers' comp claim or a delay in your benefit payment. Unfortunately, the initial response of some employers is to reject even bona fide claims, hoping the injured worker will not file an appeal. In these cases, it is worth speaking with an attorney. An MGDP lawyer costs you nothing unless you receive compensation.
An offer that is low. A settlement offer, even one signed by a workers' compensation judge, might not be all you are entitled to. A fair offer should cover all of your medical expenses and lost wages.
Your ability to work is affected. If you are disabled by a workplace injury, you might qualify for additional payments to compensate for lost wages. In these cases, having a competent and experienced workers' compensation attorney on your side is crucial to your and your family's long-term financial future.
Your employer retaliates. Sadly, some injured workers face intimidation and retaliation from their workplace. Being fired, demoted, or having your pay or hours cut are illegal practices. You need a lawyer on your side in these cases.
Your Workers' Compensation Attorney Canton Ohio: What to Expect
Working with MGDP starts with a free initial consultation with one of our skilled MGDP attorneys. We will walk you through the process in a way that makes sense to you. Our attorneys are honest, and if we can't help you, or if your case is straightforward enough that you don't need us, we will tell you. If you choose to hire MGDP to represent your case, no retainer is required. With few exceptions, MGDP works on a contingency basis. We are only paid when you and when you are paid, so there is never any out-of-pocket cost to you.
What will your MGDP lawyer do for you? As experts in the workers' compensation system, we will ensure that all filings are submitted on time. We will also gather any evidence needed to prove your claim, and we will arrange settlement amounts and conditions. If necessary, MGDP will also represent your interests in court.
The Canton workers' compensation attorneys of MGDP are members of prestigious organizations including the Ohio State Bar Association, The Akron and Stark County Bar Associations, The Ohio and Summit County Associations for Justice, and the Workers' Law and Justice Group.
If you have experienced a workplace injury or illness, the workers' compensation attorneys at MGDP are ready to take on your case. We will work our hardest for you, so reach out to us today.