Ravenna Workers Compensation Lawyer
Are you "going it alone" against the Workers' Compensation system? You need an ally who knows you and understands what you are going through. You need a Ravenna workers' compensation lawyer. At the Marshall Grinder Debski Pitts Law Firm, our attorneys have the knowledge and skills to represent you and get the benefits you are owed. We take the time to listen and understand how your workplace-related injury or illness has affected your life. Then we get to work.
Why You Need a Workers' Comp Attorney
Unfortunately, on-the-job injuries happen. So do workplace-acquired illnesses. When events like these occur, employees trust that workers' compensation will take care of them and their medical bills until they can get back to work.
But workers' compensation claims can mean higher insurance rates for companies; so sometimes employers don't keep up their end of the bargain. In fact, some employers make it a practice to routinely deny workers' comp claims, hoping the employee will simply give up. All too often, this is just what happens when employees do not know their rights.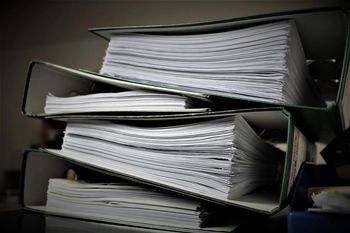 This is why the Marshall Grinder Debski Pitts Law Firm wants to be your workers' compensation attorney. MGDP has dedicated a large part of our practice to workers' compensation because we strongly believe every injured worker deserves fair compensation. MGDP is where you will find a trusted, passionate, and experienced Ravenna workers' compensation lawyer.
Find Your Local Ravenna Workers Compensation Lawyer
Marshall Grinder Debski Pitts has offices conveniently located in Ravenna, Ohio, as well as in Akron, Canton, and Medina. Our experienced workers' compensation attorneys can take the confusion out of the workers' compensation process and explain your rights. MGDP attorneys specialize in workers' compensation claims because advocating for the rights of Northeast Ohio workers is part of our core mission. Whether your claim is small or large, whether the injury happened just yesterday or you are embroiled in the appeals process, we can help. The attorneys at the Marshall Grinder Debski Pitts Law Firm are always ready to step in to help you receive the compensation you are entitled to.
Your Ravenna workers' compensation lawyer experience will start with a free initial consultation in our N. Park Way Ave office. Meeting with an MGDP attorney is designed to answer your questions and acquaint MGDP with your case. After the consultation, If you choose to hire MGDP to represent your interests in your workers' compensation claim, no retainer is required. The majority of our cases are handled on a contingency basis, meaning we are paid a percentage of your final settlement. There is no out-of-pocket cost to you.
When Should I Hire a Lawyer?
Sometimes the workers' comp process goes smoothly. Your employer's HR department is responsive, and supportive, helping to guide you through the process. If this is the case, congratulations. You don't need an attorney. You can probably get by without a lawyer if:
You have a minor injury that requires little medical intervention.
You missed little or no work due to your workplace injury or illness.
You have no pre-existing conditions that were made worse by your on-the-job injury.
Your employer approves your claim and pays you promptly.
On the other hand, there are cases when workers would be well-advised to consult with a workers' compensation lawyer who can answer their questions, educate them about their rights, and, if needed, represent them at hearings or in court.
Contact one of our Ravenna workers' compensation lawyers if you are faced with:
A denied workers' comp claim or a delayed payment. Unfortunately, the initial response of some employers and insurance companies is to reject even legitimate claims. Their hope is that the injured worker will not pursue the claim any further. If you find yourself in this position, you need a workers' comp attorney.
A low settlement offer. A judge-approved offer might seem like the final word, but the truth is that workers' compensation judges sometimes give the green-light to offers that do not fully compensate the worker.
Your injury or illness affects your ability to work. A disability makes a workers' compensation claim more complicated. In these cases, having a Ravenna workers' compensation lawyer on your side is very important.
Your employer tries to "get back" at you. Workplace retaliation–bullying, reduced hours, a pay cut, or being fired in retaliation for filing a workers' comp claim is illegal, but not unheard of. If this describes your workplace situation, MGDP will stand up for you.
What Will a Ravenna Workers' Compensation Lawyer Do For Me?
The workers' compensation process can be overwhelming. A highly competent MGDP attorney will make sure your required paperwork is filed correctly and on time, collect any evidence necessary to support your workers' compensation claim, negotiate on your behalf with the insurer, and, if necessary, argue your case in court.
If you suffer a workplace injury or acquire an illness on the job, the workers' compensation attorneys at MGDP are ready to take on your case and work our hardest for you. Reach out to us today.