Workers' Compensation Attorney Akron Ohio
Unfortunately for both workers and employers, on-the-job injuries, both minor and serious, sometimes happen. When events like these occur, workers and their families hope that their employers will fairly compensate them for their medical bills and for time lost as a result of their workplace injury or illness. Sadly, this is not always the case. It is in the best financial interest of employers to minimize the amount of workers' compensation funds they distribute. Fewer claims equal lower rates.
If your employer disputes your claim, you may receive less compensation than you are entitled to. This is why the Marshall Grinder Debski Pitts Law Firm wants to be your Akron workers compensation attorney. MGDP has dedicated a large part of our practice to workers compensation because we believe every worker who is injured on the job deserves fair compensation. MGDP is where you will find a trusted, passionate, and experienced workers compensation attorney in Akron Ohio.
Akron Workers' Compensation Attorney: MGDP is Your Local Law Firm
Workers' compensation is one of the areas in which MGDP attorneys specialize. We are ready to help you at any stage of the workers' compensation claim process. Whether you've been recently injured or if your claim has been denied and you don't know what to do next, the attorneys at the Marshall Grinder Debski Pitts Law Firm are ready to step in to protect your rights and ensure you receive the compensation you are owed.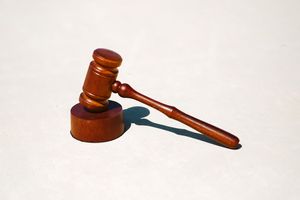 Marshall Grinder Debski Pitts has offices conveniently located in Akron, Ohio, as well as in Canton, Ravenna, and Medina. Our experienced workers' compensation attorneys can answer your questions and make the complicated world of workers compensation less confusing. Your Akron workers' comp lawyer experience will start with a free initial consultation in our Arlington Road office with an MGDP attorney. This meeting is designed to answer your questions and familiarize MGDP with your case. After the consultation, if you choose to hire MGDP to represent your interests in your workers' compensation claim, no retainer is required. The majority of our cases are handled on a contingency basis, meaning we are paid a percentage of your final settlement. There is no out-of-pocket cost to you.
Why Trust MGDP?
In addition to having successfully secured millions of dollars for our clients, our attorneys are members of prestigious groups and organizations including the Ohio State Bar Association, The Akron and Stark County Bar Associations, The Ohio and Summit County Associations for Justice, and the Workers' Law and Justice Group. Our attorneys also have experience working for the state Bureau of Worker's Compensation and as adjunct professors of law.
When Do I Need an Akron Workers Comp Lawyer?
You don't always need a workers' compensation attorney. A simple claim will probably go uncontested by your employer. (Still, even in relatively straightforward cases, obtaining a consultation from an expert attorney never hurts). You can probably manage your claim on your own if:
You missed little or no work because of your injury or illness.
Your injury is minor, such as a cut that requires just a few stitches.
You have no pre-existing conditions that previously affected the part of your body injured on the job.
Your employer does not contest that the injury/illness happened on the job or in the course of your job duties.
If your case is more complex or if you are questioning the response of your employer or the insurance organization handling the claim, it's a good idea to retain an Akron workers' comp lawyer. Some red flags include:
Denial of your workers' comp claim or a delay in your benefit payment. Unfortunately, the initial response of some employers is to reject even legitimate claims, taking their chances the employee will not question the decision. If you find yourself in this position, you need a workers' comp attorney. An MGDP lawyer costs you nothing unless and until you are paid, thus providing you with a risk-free chance to receive a settlement.
A settlement offer that is low. Even if a settlement offer is approved by a workers' compensation judge, the offer might still not cover all of your medical bills and lost wages. Often, judges will approve any offer that is not patently unfair. If your employer's offer doesn't cover your medical expenses and lost wages, it is essential to hire a workers' compensation attorney.
Your injury or illness affects your ability to work. A temporary or permanent disability might entitle you to payments to compensate for lost wages. Usually, insurance companies will often do anything in their power to avoid such costly payouts. In these cases, having a competent and experienced workers' compensation attorney on your side is crucial to your and your family's long-term financial future.
You face workplace retaliation. Being fired without legitimate cause, a demotion, reduction of hours, pay cuts, or other acts of employer retaliation for a workers comp claim are, unfortunately, not unheard of. Such actions are illegal.
What Will a Workers Compensation Attorney Akron Ohio Do for Me?
Navigating the legal system is difficult. An experienced lawyer will make sure all necessary paperwork is filed on time, gather evidence needed to support your claim, negotiate with the insurance organization to reach a favorable settlement, and, if needed, represent you in a court hearing or trial.