Legal Representation of Veterans' Benefit Claims
With the passing of new legislation on December 22, 2006, veterans are now able to seek legal representation to help them obtain the veterans' benefits that they have earned by serving our country. Previously, lawyers have been strictly limited in their ability to participate in veterans' law. For the first time since the Civil War, veterans have finally gained the opportunity to hire an attorney to represent them in Veterans Affairs (VA) administrative proceedings.
Fighting for our Nation's Soldiers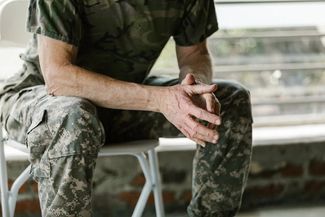 At the Marshall Grinder Debski Pitts Law Firm, we believe in the importance of fighting for our nation's soldiers who need the help they haven't been receiving. Veterans finally have a chance to obtain the assistance they need when attempting to secure their hard-earned benefits. Our attention to detail is impeccable while we help you sort through all the details of your case.
Please take a look at our veterans' benefits frequently asked questions (FAQs) below to learn more about the new laws regarding Veterans Benefits and the crucial new role of attorneys as Veterans Advocates during the claim process.