Medina Workers Compensation Lawyer
Tired of waiting for and wondering if you will be compensated for your lost wages and medical bills for an on-the-job injury or illness? The workers' compensation system isn't always looking out for you. Sometimes you need an ally. At the Marshall Grinder Debski Pitts Law Firm, our Medina workers' compensation lawyers have the knowledge and skills to represent you and get you the benefits to which you are entitled. We listen with compassion and see you as a person, not just a client. We take the time to understand how your workplace-related injury or illness has impacted you. Then we get to work.
Why You Need a Medina workers' Compensation Attorney
Sadly, injuries sometimes take place on the job, no matter how careful we are. When these events occur, employees trust that workers' compensation will be there to pay their wages and medical bills until they can get back to work. Sometimes, however, employers attempt to evade responsibility for workplace injuries. Why? Because compensation payouts can mean higher insurance rates. Fear of higher payments can be an impetus for employers to deny claims.
It is in the best financial interest of employers and their insurer, the state of Ohio Bureau of Workers' Compensation, to minimize the amount of workers' compensation funds they pay out, leaving deserving workers with less compensation than they are entitled to. Correcting this injustice is why the Marshall Grinder Debski Pitts Law Firm has dedicated a large part of our practice to workers' compensation. If you were hurt on the job, you deserve compensation that is fair. Your MGDP workers' compensation attorney in Medina is determined to get it for you.
You Can Trust MGDP Medina Attorneys
Not only has MGDP won millions of dollars for our clients, but our attorneys are also highly respected in the legal community. We are members of the Ohio State Bar Association, The Akron and Stark County Bar Associations, The Ohio and Summit County Associations for Justice, and the Workers' Law and Justice Group. Our attorneys have also held positions as law professors, and as claims service specialists and settlement advisors for the Ohio Bureau of Workers' Compensation.
Why You Should Hire a Medina Workers Compensation Attorney:
Workers' compensation is one of the areas in which MGDP lawyers specialize. We are ready to help you at any stage of the workers' compensation claim process. Whether you've been recently injured or if your claim has been denied and you don't know what to do next, the attorneys at the Marshall Grinder Debski Pitts Law Firm will step in to protect your rights and ensure you receive the compensation you are owed.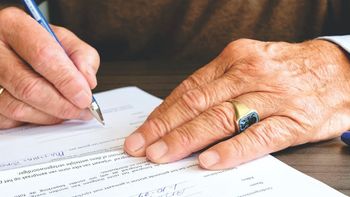 Marshall Grinder Debski Pitts has offices conveniently located in Medina, Ohio, as well as in Akron, Canton, and Ravenna. Our dedicated workers' compensation attorneys can answer your questions and make the complicated world of workers compensation less difficult. Your Medina workers' compensation lawyer experience will start with a free initial consultation in our office with an MGDP attorney. We take the time to get to know you, your case, and your concerns. Because our attorneys work on a contingency basis, you pay nothing upfront. Our attorneys receive a percentage of your final payment.
When Should I Find a Medina Workers' Compensation Lawyer?
In cases of minor injuries or illnesses, or when your employer does not contest your case, hiring a lawyer is likely unnecessary. However, a free consultation with an MGDP attorney can provide guidance and warn you of potential pitfalls. Situations you can probably manage on your own include an injury where little or no work was missed, injuries or illnesses that were minor, injuries or illnesses where no preexisting conditions are present.
If your case is complex or if you are questioning the response of your employer or the BWC to your claim, it's a good idea to retain a Medina workers' compensation lawyer. Contact us if:
Your legitimate claim is denied or your employer is slow to pay. Did you know that some employers will reject a worker's initial claim? Although this is not typical, the employer hopes that workers will be discouraged by a denial and too intimidated to challenge the decision.
Your employer's proposed settlement offer seems low and doesn't cover your medical bills and lost wages. Usually, there is room for negotiation. An attorney can help you make this case, even if your employer's offer has been approved by a workers' compensation judge.
Your ability to work is affected by your injury or illness. Disabilities are expensive for employers, but you may be entitled to significant payments. In these types of serious situations, having an experienced workers compensation attorney on your side is a must.
Your employer retaliates. Demotion, a cut in hours or wages, or being fired without cause is illegal, but not unheard of. In these cases, you need a Medina workers' compensation lawyer.
What Will a Medina Workers' Compensation Lawyer Do for Me?
Your MGDP workers' compensation attorney has the experience to ensure all filings are submitted on time and without errors. They will also collect any evidence needed to support your claim, negotiate settlement terms and conditions, and represent you in a court hearing or trial should it become necessary.
Don't navigate the complicated world of workers' comp alone. An experienced, dedicated attorney from our MGDP Medina office can help you get the compensation you deserve. Reach out to us today.