The Right Workers' Comp Attorney to Represent You
Looking for a workers' comp attorney near me? Our local, experienced workers' comp attorneys have helped thousands of Ohio residents get their workers' comp benefits approved. With offices in Akron, Canton, Ravenna, and Medina, our attorneys are available to get your benefits claim started.
What is Workers Compensation?
How Does Ohio Workers' Compensation Work?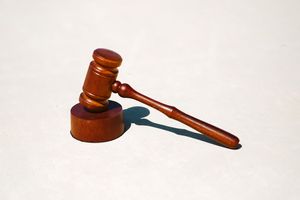 In Ohio, there are two different sources of workers' compensation benefits. If your employer is self-insured, they will pay their employees directly. Otherwise, payments will come from the Ohio Bureau of Workers' Compensation. Depending on the severity of the injury, you may also receive some percentage of pay you lost while recuperating.
If you are injured on the job, you, a medical officer or your employer should file a claim with the Ohio BWC. They will assign you a case number and you will proceed from there.
Why Hire a Workers Comp Attorney?
The workers' compensation benefits process can be long and complex. Having the right worker compensation attorney near me to represent your interests ensures the fastest resolution and maximum benefits. Our workers' comp attorneys have years of experience and expertise and understand facets of workers compensation you may not be familiar with. For example:
We know that sometimes it can take a long time for symptoms of an injury to surface
Sometimes an employer will not accept the claim that the injury was their responsibility
Where the injury occurred or why it occurred may be disputed by the employer
An attorney can help you continue to pursue your case even if benefits are initially denied
In most cases, the cost to hire a workers' comp attorney is nothing. Our initial consultation is free of charge, during which we evaluate your case and answer any questions or concerns. Our cases are predominantly on a contingency basis with no out-of-pocket costs to you and your family unless you are awarded benefits.
Don't wait to get started. Contact the Marshall Grinder Debski Pitts Law Firm to obtain the financial benefits you deserve for your work-related injury or illness.
What to Know When Exploring the Workers' Compensation Process:
Workers' compensation provides replacement of income, payment of medical costs, and sometimes will provide assistance for job placement if vocational rehabilitation is required after recovery from an injury. Workers' compensation benefits are helpful, but benefits received through this program tend to be relatively modest. Compensation is intended only to tide the worker over until he or she medically recovers from the injury and returns to the workforce.
If you are temporarily unable to work, you will most likely receive about two-thirds of your regular wages through workers' compensation. In Ohio, you are eligible for wage-loss replacement (called Temporary Total Disability, or TT) as soon as you've lost seven consecutive calendar days of work. Your absence must be certified by a physician who has personally examined you.
If you become permanently debilitated because of your injury and are unable to do any work at all, you may be entitled to receive long-term payments called Permanent Total Disability Compensation, or PTD. The process of receiving these benefits is lengthy and complex. Benefit amounts are dependent on a number of factors, including wages in the year before the disabling injury and whether or not the injured worker receives Social Security Disability (SSD) benefits.
Lesser amounts of compensation can be paid to workers with partial disabilities. In Ohio, these awards are paid as lump sums, except in cases of very serious injuries involving loss of a body part or function, such as amputations or blindings. Compensation for these injuries is determined by a schedule of benefits and paid over many weeks at a fixed rate which varies from year to year. Finally, death benefits may be available to the spouse, dependents, or, in some cases, the estate of an employee who dies on the job.