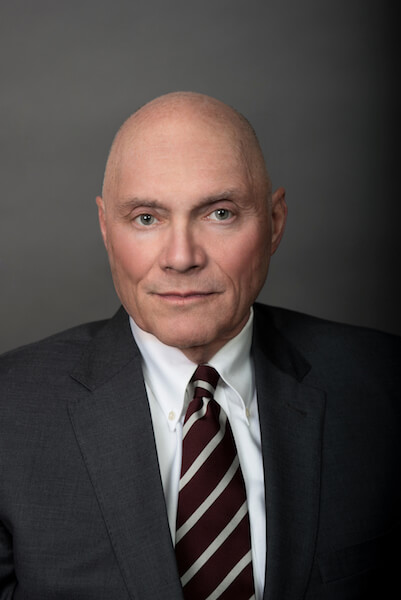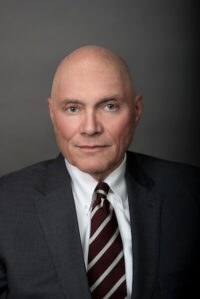 Thomas R. Pitts
Born in Detroit, Michigan, Tom Pitts moved with his family to the Akron, Ohio area in 1952. Tom graduated from Cuyahoga Falls High School in 1964. After military service, Tom returned to the University of Akron. He received his Bachelor of Arts in 1976, majoring in Philosophy and Communications/Mass Media Studies. He immediately entered the University of Akron School of Law where he obtained his Juris Doctor degree in 1979. He has since been engaged in the private practice of law. For over 30 years he has limited his practice to the representation of injured and disabled workers and their families in Ohio Workers' Compensation and Social Security Disability claims.
In service to the legal community, Tom is a past-President of the Summit County Association for Justice. He is a member of the Ohio Association for Justice and was selected as Chairperson of the Association's Workers' Compensation Committee. He is also a member of the Workers' Compensation Committee of the Ohio State Bar Association. Tom is a former Trustee of the Akron Bar Association and has participated in many of the Akron Bar's Committees. He is presently active in the Disability Law Section and Lawyers' Assistance Committee. In 2010 Tom received the Akron Bar Association Bradford M. "Buck" Gearinger Professionalism Award, granted to a single attorney each year in recognition of "exceptional dedication to the standards of the profession and to recognize one who has demonstrated integrity and humanitarian concern within the community."
In 2008, Tom was appointed by Governor Ted Strickland to the Ohio Bureau of Workers' Compensation Board of Directors. During his three year term, Tom represented the interests of all Ohio employees.
Tom was for many years an adjunct professor of law at the University of Akron School of Law where he taught a seminar in the Law of Workers' Compensation. He received the John R. Quine Outstanding Adjunct Faculty Award. .He is a past-President of the University of Akron Law Alumni Association, as a part of his service on the LAA Board of Trustees from 1994 to 2007. He also served as a member of the National Board of Trustees of the University of Akron Alumni Association.  Akron Law in 2010 honored Tom with the Outstanding Alumni Award.
Tom is a member of the IBH Addiction Recovery Center (Akron, Ohio) Board of Trustees and serves on the Board's Governance Committee.  He frequently speaks at Continuing Legal Education programs on the subjects of Workers' Compensation law and assistance to persons impaired by alcoholism and drug addiction.
Tom actively served in the United States Marine Corps from 1966 to 1969.  He is a former Summit County, Ohio, Veterans' Service Commissioner, and a past-President of the Ohio State Association of Veterans' Service Commissioners.